Panel-Thickness Evaluation System
The system was developed due to the pressed panel industry's need to "effectively evaluate the actually created panel's thickness."
T-Promotion is a system that can evaluate the rate of change in panel-thickness against the nominal thickness dimension by using polygon mesh data (non-contact measurement data) of the front side and the back side of a pressed panel.
Useful to detect a decrease in panel-thickness and identifying a plastic deformation neck.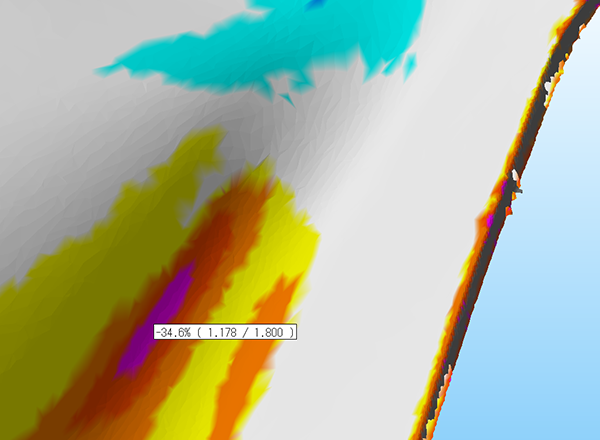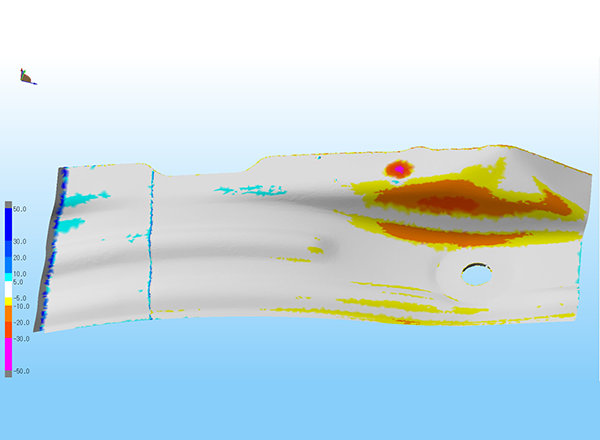 T-Promotion 4.0 upgrade news (September 28, 2020)
Added the feature that displays a value of max and min gap in specific areas.
Color map setting file import and export are enabled.
Check it out yourself through the trial.
Please see the PDF file below for more details regarding T-Promotion.
License
Subscription (one year)
Node-locked type
License activation using MAC address
Price
280,000 JPY/Year
Free trial
Purchase
Purchase and use: The flow