Panel-Thickness Evaluation System
The system was developed due to the pressed panel industry's need to "effectively evaluate the actually created panel's thickness."
T-Promotion is a system that can evaluate the rate of change in panel-thickness against the nominal thickness dimension by using polygon mesh data (non-contact measurement data) of the front side and the back side of a pressed panel.
Useful to detect a decrease in panel-thickness and identifying a plastic deformation neck.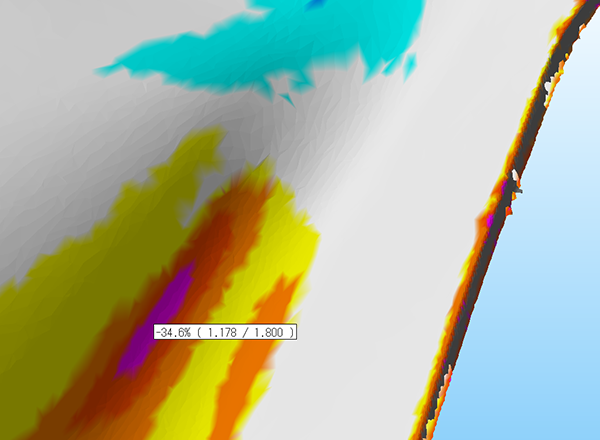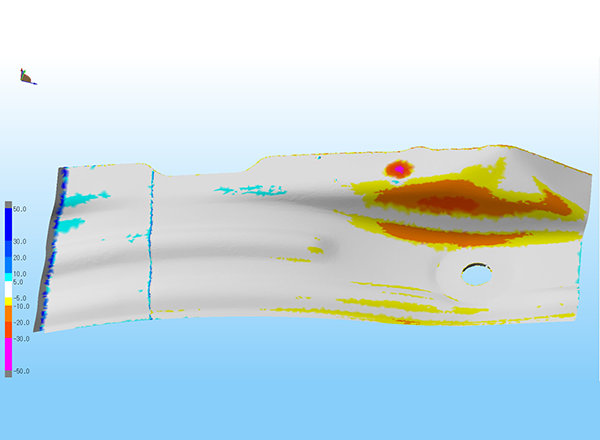 T-Promotion 3.0 upgrade news (May 22, 2019)
Added a feature to create middle position polygon mesh from the front-back scanned polygon mesh of a pressed-panel. This feature can be used when analyzing the strength of panel-thickness of a pressed panel at the medium location.
Now you can export each polygon meshes separated into the front, back and the middle parts. Not only can you use the front-back scanned polygon mesh for panel thickness evaluation, but now you can use the extracted polygon mesh for inspecting pressed panel and/or analyze strength as well.
Check it out yourself through the trial.
Please see the PDF file below for more details regarding T-Promotion.
License
Subscription (one year)
Node-locked type
License activation using MAC address
Price
280,000 JPY/Year
Free trial
Purchase
Purchase and use: The flow