We provide a free trial for some of the software products within our web shopping mall, so that you can actually review the features and operation yourself.
The purpose of the trial version is for the end users who are considering the purchase of the product to evaluate the product.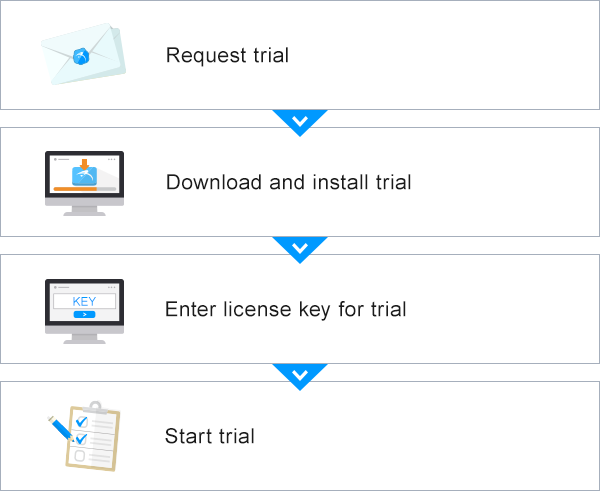 Seven-day free trial versions
We offer trial versions of T-Promotion and MV-Analyzer.
You can try these products for free for seven days.
The full version and trial version have the same programs. A trial license key is needed to use the trial version.
Provide the MAC address when requesting for trial license.
After you have made the request, we will send you the link to the software download page.
Please check the system requirements before you place your order.
After receiving your request, our salesperson may contact you to ask for the purpose of the usage. In the following cases, your request may be rejected.

Possibility of a product survey by a competitor.
Multiple requests for the same product
How to check your mac address
Use the following application to verify your MAC address.
Download MACAddressChecker.exe from the link above to the computer where the software will be installed.
Double-click MACAddressChecker.exe.
Copy the MAC address that is displayed and paste it to the MAC address section in the following form.