Features
The Usability That Results in a 70% Reduction in Man-Hours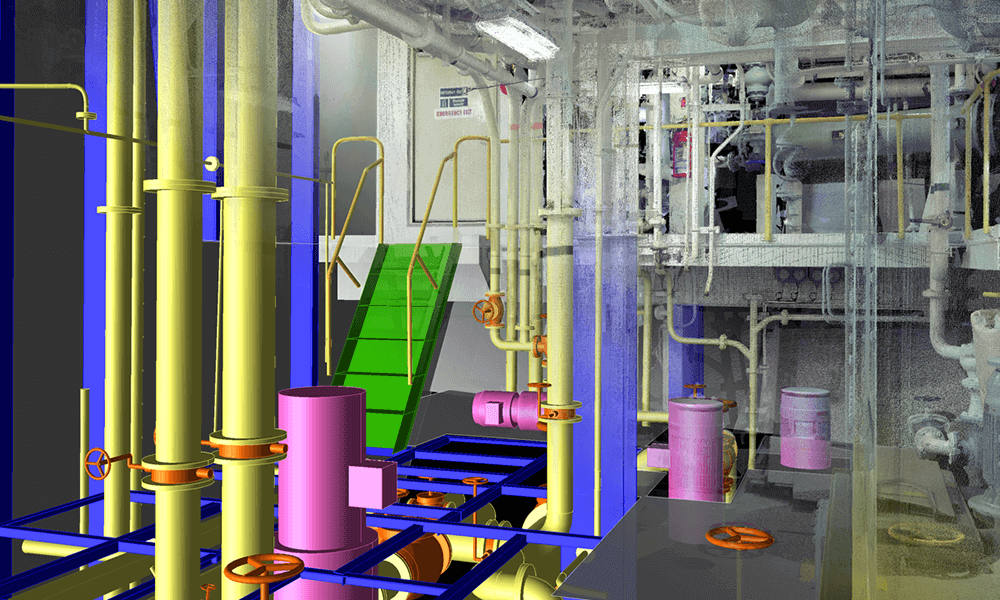 ClassNK-PEERLESS provides a low-stress operability even when large measuring point clouds and complex data are involved. Anyone can perform modeling of the required locations with the required accuracy.
It is highly regarded for its outstanding usability.
Quick 3-Dimensional modeling of objects as they really are
For modeling of the required locations with the required accuracy, we have applied rules and knowledge specific to the fields of shipbuilding, plants, and factories together with advanced point cloud processing technology.
This enables our software to achieve the following:
Fast, high-accuracy modeling of pipes and steel materials
Easy modeling of planes, surfaces, and geometries
Outputting in 3D data formats compatible with design systems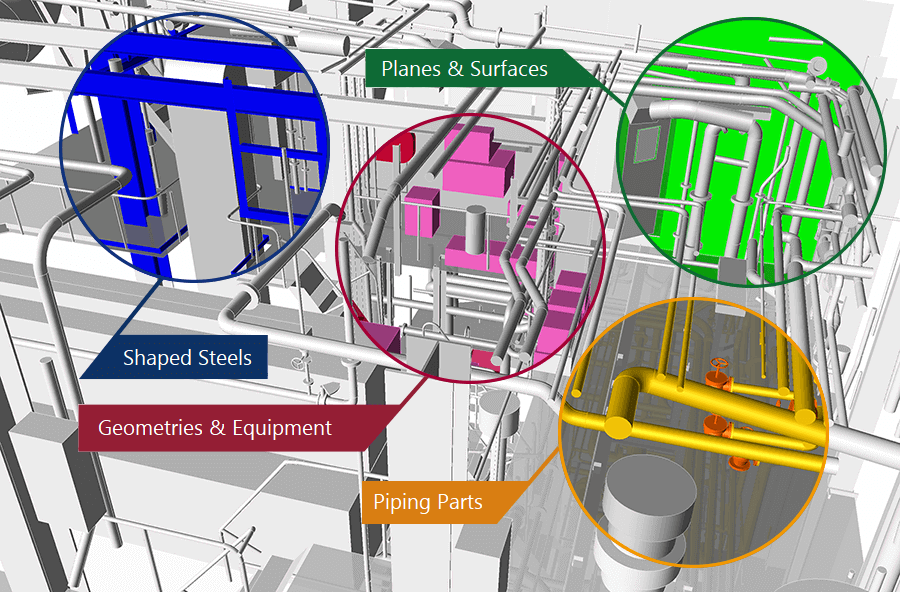 Pipes and steel materials to be modeled according to standards are determined automatically by the system without handbooks of standards, and the user can select from standard products referencing the point cloud.
Easy for anyone to use
One of the concepts that guided our development was the ability for anyone to use this software.
In order for non-designers to use the software and do their own modeling, the following should be possible:
Modeling without specialized knowledge
Intuitive use of the software
By achieving these conditions, we could reduced the cost of business and allocate the designer's man-hours to other tasks. In fact, there are many instances in which the employees of partner companies and part-time employees perform modeling.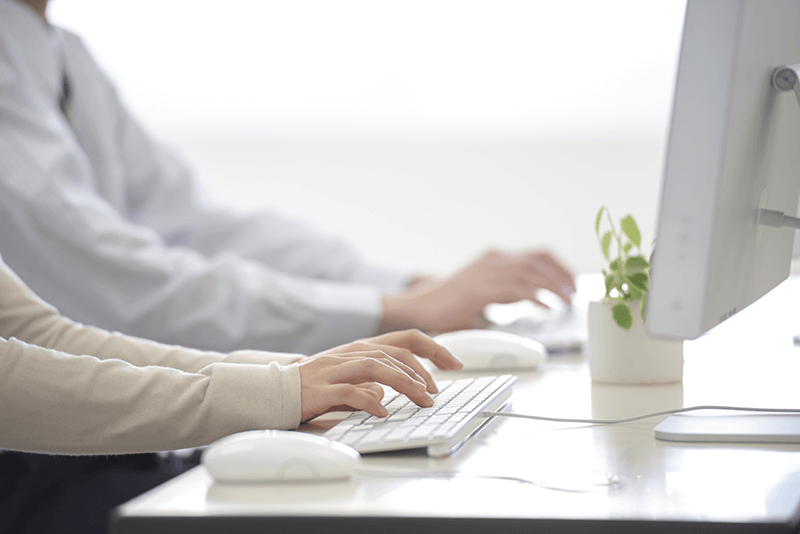 70% reduction in modeling man-hours
The shipbuilding and plant modeling mainly pipes, and the factory modeling mainly planes and geometries. Users in both fields have reported a 70% reduction in man-hours.
This man-hour reduction has been achieved not only through the modeling functions that are available, but also through the software's intuitive operability. We encourage you to try it to see if you get the same results.
tag : Modeling