Use cases
Checking Collision and Gap of Virtually Assembled Parts (Press Manufacturer)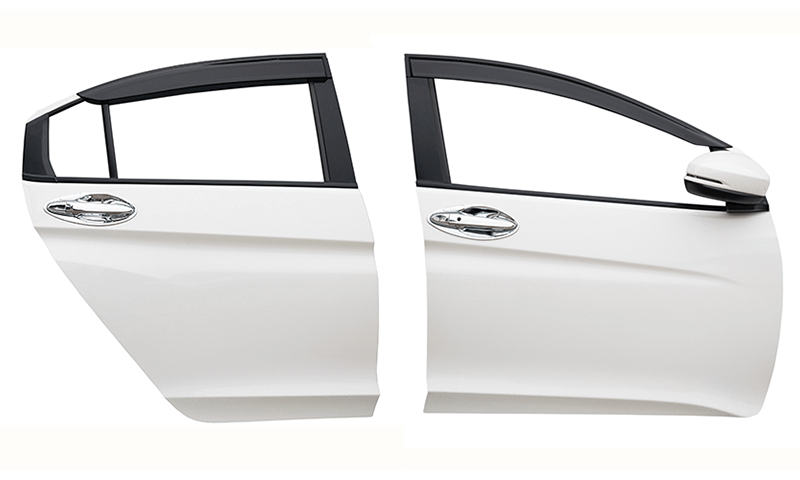 Automobile door panels are composed of multiple press parts. Inspecting the gaps and collision areas between parts requires the actual press parts to be assembled, but preparation, measurement, and data tallying cost time and money.
With the point cloud data measured by non-contact digitizer and the CAD data for each press part, it is possible to virtually assemble the parts in order to detect gaps and collision areas between parts and to obtain numerical data.
Inspecting gaps and collision areas through shape inspections
Measurement data from each press part is aligned to the CAD data.
After that, gaps and collision areas can be checked by conducting a shape inspection (error color mapping) of the measurement data obtained through the alignment.
When assembling actual press parts, collision areas are forcibly joined, which reduces the gap to 0 mm, and the amount of collision cannot be measured as a result. If the data is used instead, the collision areas will intersect showing the amount of collision as a numerical value, which makes it possible to know how much to adjust the die.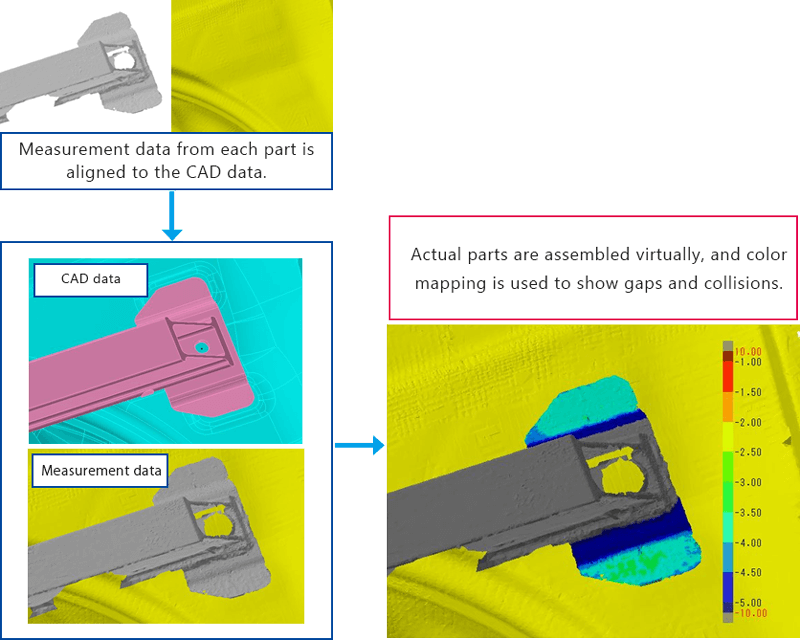 tag : Shape inspection Press