Use cases
Want to Shorten the Correcting Time for Multi-Cavity Molds (Plastic Manufacturer)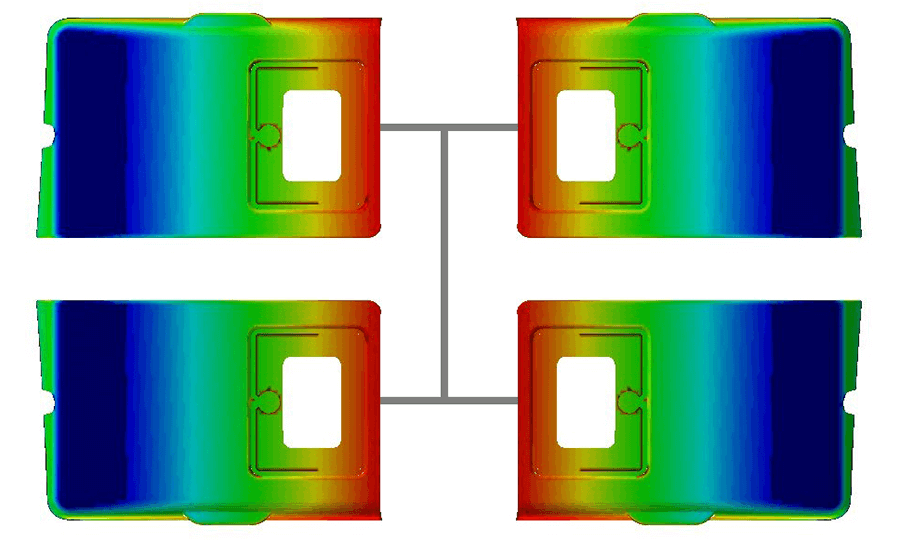 In regard to the multi-cavity mold, even with the same machining data (CAM) used for machining, variance occurs in the molded products depending on gate positions and coolant conduits.
It takes a large amount of time to examine mold modifications in order to make every shape the same or to modify into optimal shapes for parts to be combined.
Finding optimal combination patterns
Finding an optical combination requiring the least modification with few gaps and collisions when combining the formed part with the multi-cavity mold and its combining multi-cavity mold is important for reducing man-hours.
Conventionally, time has been spent on finding such optical combination by actually combining the formed parts.
With spGauge, deformations in each parts data can be checked through the result of shape inspections in order to find the combination that requires the least reworking.
tag : Shape inspection Plastic