Use cases
Want to Detect Deformation of Product Exteriors (Press Manufacturer, Plastic Manufacturer)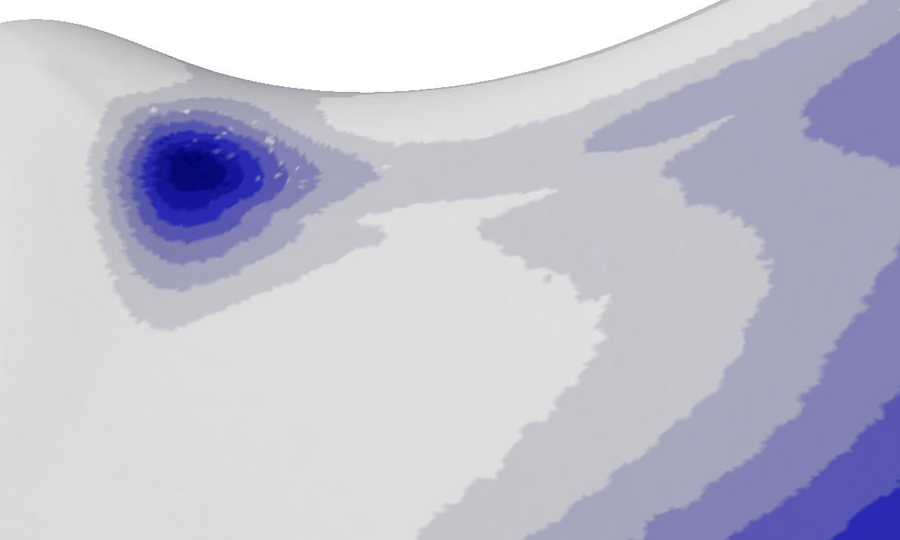 In recent years, the design of automobile doors and household electronic appliances has featured numerous spline surfaces and few planes.
A deformed area in the formed part refracts the reflected condition when exposed to light. Detecting deformations with a depth of mere microns on a spline surface is difficult and time-consuming.
spGauge can be used to find deformations by displaying color maps of deformed areas from the measurement point cloud data.
Detecting deformations from measurement point cloud data using conventional methods
The following methods are available to detect deformed areas.
Exposing to light from various angles to detect the deformations visually
Painting the surface and rubbing it with a grindstone to judge areas where the paint remains to be deformed
Using a three-point gauge to measure the distances between surface corners in order to detect deformations
spGauge has tools for using the grindstone and three-point gauge methods on measurement point cloud data in order to detect deformed areas.
(Deformations smaller than the measurement accuracy of non-contact measuring devices cannot be detected.)