Use cases
Functions Used When Ballast Water Treatment Systems and SOx Scrubbers Are Installed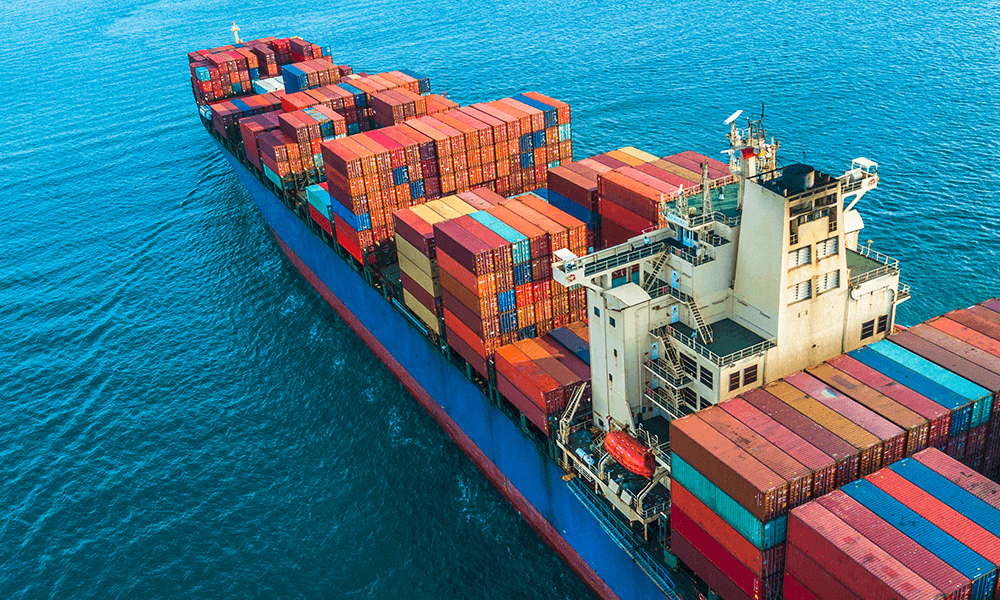 In marine industries, environmental measures for ships have become an urgent issue. ClassNK-PEERLESS has contributed to improve efficiency for design tasks related to the retrofitting of the onboard machinery, and that has been recognized for its usability.
ClassNK-PEERLESS is used not only for the installation of ballast water treatment systems and SOx scrubbers but also for tasks involving the replacement of various equipment for ship repairs.
Examining treatment system layout position and carry-in methods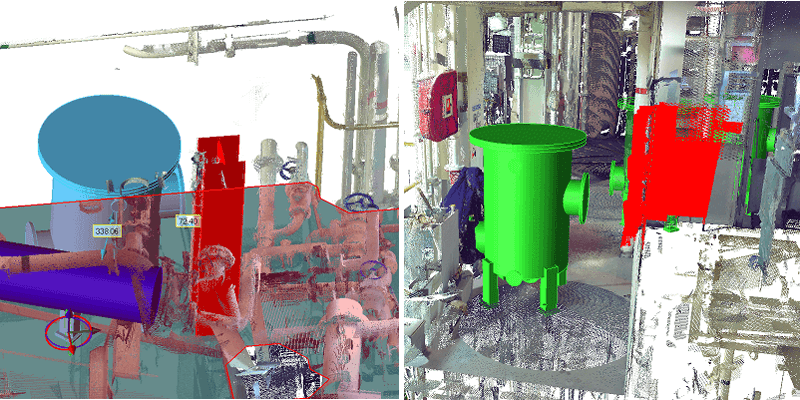 Issues
The following matters should be considered at planning stage for the machinery layout.
Does the machinery interfere with existing equipment in near the planned layout position?
Can maintenance space for existing equipment and machinery be secured? 
Is carry-in up to the planned layout position possible?
If examinations are performed based on past drawings or results of manual measurements at site, it may be difficult to guarantee a high level of accuracy.
Measurement omissions
Differences between drawings and actual equipment / low accuracy of manual measurements
For such reasons, it will be necessary to adjust at site during actual installation.
The results of using ClassNK-PEERLESS
Use the interference detection checking function to check for any interference between existing equipment and machinery and for the maintenance space. (Determining the positional relation between existing equipment and machinery)
Use the collision checking function to visualize parts of the machinery having a collision with existing equipment when it is moved. (Examining carry-in route)
Quick and accurate modeling of the locations required for installation design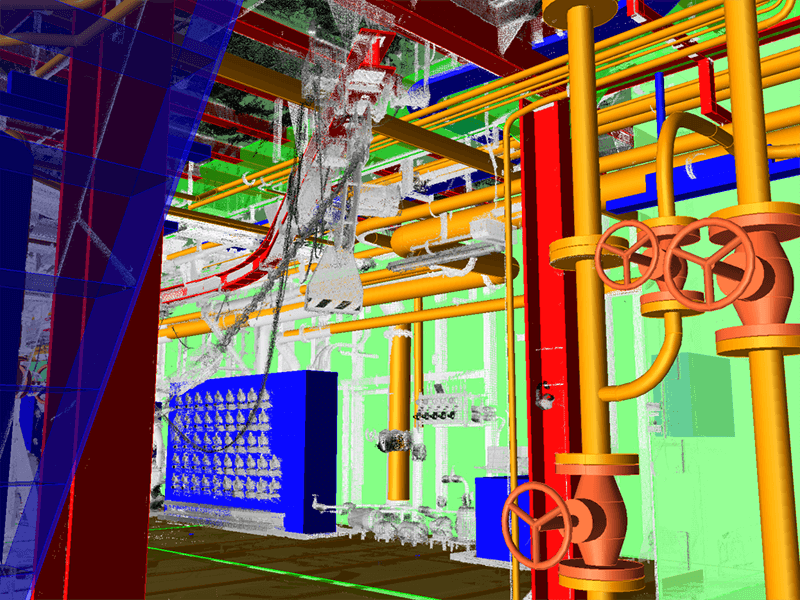 Issues
Modeling the locations required for installation design takes a large amount of time.
Such modeling requires personnel who understands ship design. For that reason, ship designers are the ones doing the modeling. As a result, there have been issues with insufficient personnel for installation design in the downstream process.
The results of using ClassNK-PEERLESS
Our system allows you to create rule-based parts using parts databases. This way, the number of definitions of standard parts related to pipes and steel materials have been greatly reduced compared to conventional software.
Once the shapes of valves, stairs, and other items are determined, they can be laid out with a single command.
Utilizing modeling results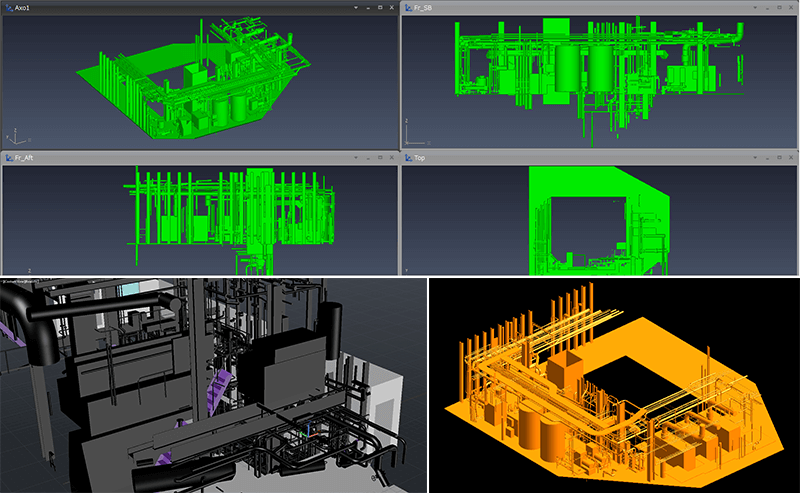 Issues
Several 3D ship outfitting design systems cannot import general 3D formats resulted by modeling software. And the system used in the downstream process may not support 3D data.
The results of using ClassNK-PEERLESS
ClassNK-PEERLESS can create 3D shapes resulted from modeling software.
The 3D shapes can be transferred to various 3D ship outfitting design systems. ( 3D applications)
Images and 2D projection shapes can be used by various 2D systems. ( 2D applications)
tag : Modeling Simulation